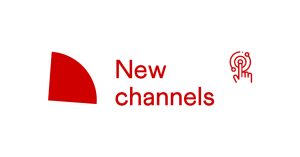 Hello Omziki Artist,
We'd like to introduce you to the new channels that have been integrated into our service offer. Let's get right into it!
Register your content with ACRCloud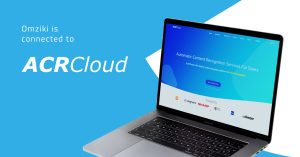 We're happy to announce that we've partnered with ACRCloud to allow you to register your music to their innovative audio fingerprinting database.
ACRCloud is an automated audio and audio-visual content recognition service ("ACR") that provides cutting-edge identification and copyright monitoring solutions to third-party DSPs and social media partners.
With this agreement, you can register content in ACRCloud's music database and let them generate fingerprints that will allow our clients to more effectively identify, and consequently monetize content.
The agreement is not a rights licensing agreement, and it does not authorize ACRCloud to commercially exploit your content.
Display your lyrics on main DSPs with LyricFind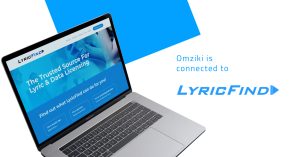 Say hello to LyricFind, the latest channel integrated into Omziki's platform!
LyricFind is the largest source for lyrics licensing and data solutions serving over 100 music platforms over the world, including Amazon, YouTube, Pandora, Spotify, iHeart Radio, and Deezer.
The service provides reliable and accurate lyrics that can be displayed on a variety of digital platforms and also allows users to search for specific songs in the database based on lyrics.
LyricFind is expanding its core business thanks to the collaboration of all major publishers like Sony Music Publishing, Warner/Chappell, Universal Music Publishing, and thousands of other publishers worldwide.
Make sure to keep the lyrics field updated on the track level so that LyricFind can provide up-to-date data to DSPs.
A new look and feel for Omziki's platform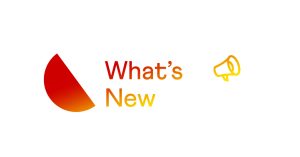 Our platform is undergoing a significant transformation!
We've been working on Omziki's platform's look and feel for the last few weeks to provide you with a fresh, dynamic, modern, and optimized user experience. We hope you've found the new improvements useful.
We'll continue updating the interface with your needs in mind to ensure we offer the most efficient platform for your music business.
Shazam and Apple Music delivery feed merge
Shazam deliveries are now included in the iTunes/Apple Music feed.
From now on, releases sent to iTunes/Apple Music will also be available on Shazam as the two feeds have been merged.
Shazam ingestion feed has been turned off and the channel has been deactivated.
Contact us or read this article from our Support Center if you want to know more about this update and how to cease deliveries to Shazam.
Musically yours,
The Omziki team