In a promising development for artists, musicians, and creators worldwide, Omziki's catalog will be available on the popular online design platform Canva this fall. This collaboration will allow users to effortlessly add music to their creations, opening up new revenue opportunities and creative possibilities.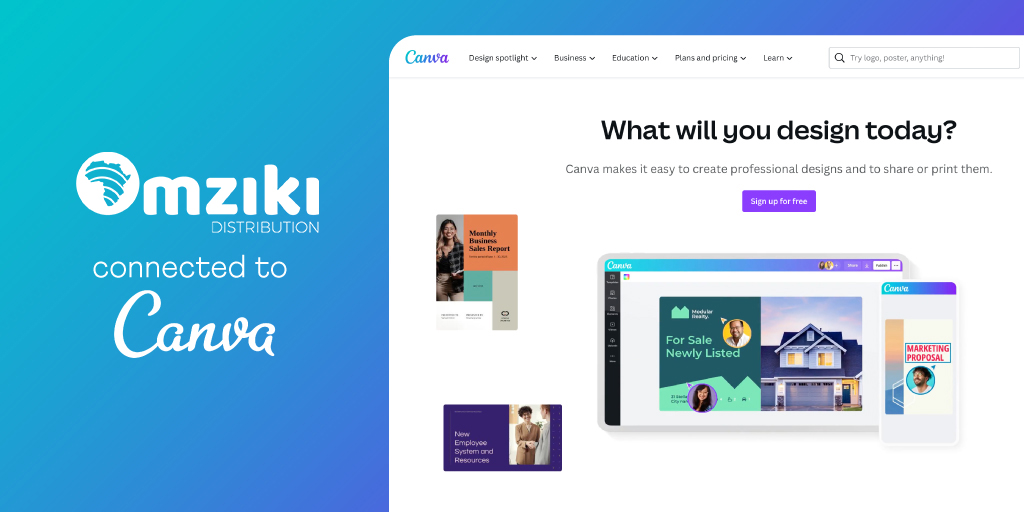 Canva recently announced a partnership with Merlin Association, granting Canva users the ability to use licenced music from various artists around the world.
"This new Canva & Merlin agreement will provide Canva customers in many countries with unprecedented access to music clips from some of the biggest artists, enhancing their designs" Merlin
Whether you're working on music cover art, music lyric videos, social media content, or video presentations, this partnership will offer Canva users a diverse library of licensed music across genres. This integration empowers users to find the perfect soundtrack to complement their visual creations.
Crafting captivating music lyrics videos will be easier with Canva's new partnership. The ability to pair stunning visuals with synchronized lyrics on the same platform streamlines the design experience and creates an engaging and immersive viewing experience for the audience.
Imagine designing an album cover in Canva and pairing it with your music previously distributed through Omziki's platform. You can also create social media content, Instagram stories, or TikTok videos to announce a new release, seamlessly incorporating your track. This integration fosters creative expression and allows users to bring their artistic visions to life in new and exciting ways.
As a proud member of Merlin, Omziki will soon enable you to distribute your content to Canva, opening up revenue opportunities for creators around the globe.
Stay tuned for more information to be announced soon, as this collaboration promises to revolutionize the creative landscape and empower artists, musicians, and creators globally.